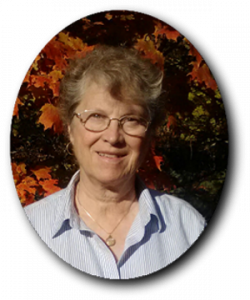 Mrs. Pat King was born and grew up in Northern Illinois, and has lived there all her life.  Living in the Midwest has drawn her toward painting the beauty of forests, flowers, and atmospheric skies.  Her watercolors reflect the rural environment that was so much a part of her life.  The spontaneous, fluid nature of watercolor has allowed her to express her sensitive interpretations of all that she sees.
Pat brings a sense of warmth and beauty to her paintings.  Her love of nature is strongly represented by using light, textures and shapes to create her dramatic and unique landscapes.  She has studied with other well-known artists and received many awards for her paintings.  Pat believes in creating a painting that will give the viewer as much pleasure as she had when she painted it.
Her paintings can be found in many corporate and non-profit collections throughout the United States, and abroad.  Pat's paintings can also be seen on numerous greeting cards from the Courage Kenny Cards Company of Minneapolis, Minnesota.
Pat King's 48 year career has been built around art.  Pat is an award winning water-colorist and exhibits her work in Mid-West galleries.  Pat is a member of the Transparent Watercolor Society, the Waukegan Arts Council, the Lakes Region Watercolor Guild and the Lake County Art League. She also teaches watercolor classes for the Gurnee Park District.